These hills are not the only place that his sheep graze. Every September, Jóannes transports some sheep to a nearby island by boat, with the intention to leave them there. He gathers any lambs born since his last visit and brings them home. Jóannes laughs as he remembers the time the weather was too poor for a boat trip and "my father convinced the newly created helicopter service to transport the sheep to the island". Some sheep went into the passenger area, the rest were swinging in a basket below the helicopter. "We always find a way to have a little fun," he says.


The grass on that island must be very sweet. KOKS recently bought a selection of those lambs for one of their new dishes. It could also be another key ingredient. Every winter, the sheep descend to the water's edge to feed on seaweed. Jóannes reckons this makes up about 10% of their diet and adds to their remarkably delicious flavour.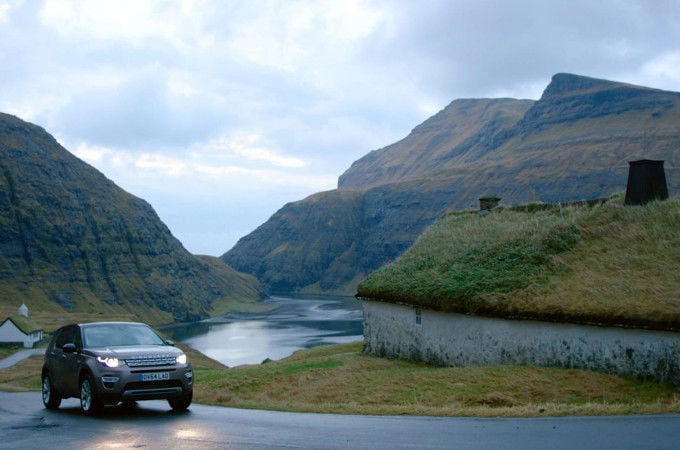 Before I leave, Jóannes takes me to his drying shed, where a number of sheep carcasses are hanging, part way through the ræst process. The ram carcasses smell much sharper and stronger than the ewes, but all are covered in a fine layer of white bacteria that marks the fermentation's progress. Each one has already been spoken for by a customer eagerly anticipating their annual treat.



The Biologist
Heading north from Tórshavn, the road weaves along the water's edge. Small towns punctuate the journey and as the elevation rises, I drive through a dense mist. The cliffs grow sheer and an enormous waterfall thunders down, flowing into the sea beneath the road. I take a sharp left and descend into the island's most northerly village, Tjørnuvík. Colourful houses are framed by hills next to a stretch of black sandy beach.
At a rocky outcrop into the sea, Agnes Mols Mortensen is examining three types of seaweed. Dressed in a traditional wool jumper under her waders, she is waiting for her brother, and business partner, to surface after exploring the kelp forests. He's a professional diver and she's a biologist. Together they're looking at new ways to cultivate and process seaweed for the local market.
Áki describes her as "knowing everything about seaweed" and supplying restaurants is only part of her business. "I work as a consultant for a research facility in the Faroes, and I'm in charge of all the seaweed projects there," she says.
All of her plans revolve around making the most of their raw materials in a sustainable way. "Our seaweed's excellent quality is because of our unique position – despite being so far north, our climate is fairly warm and our water is very clean, so we have many species." Seaweed absorbs pollutants from the water, so the cleaner your water, the better your seaweed.
"I don't want to negatively affect our ecosystem, so I'm working on ways to cultivate more of the species we already have. Seaweed tastes best when it's young, so if we cultivate it we will not only protect the existing kelp forest, but we will also know exactly when to harvest."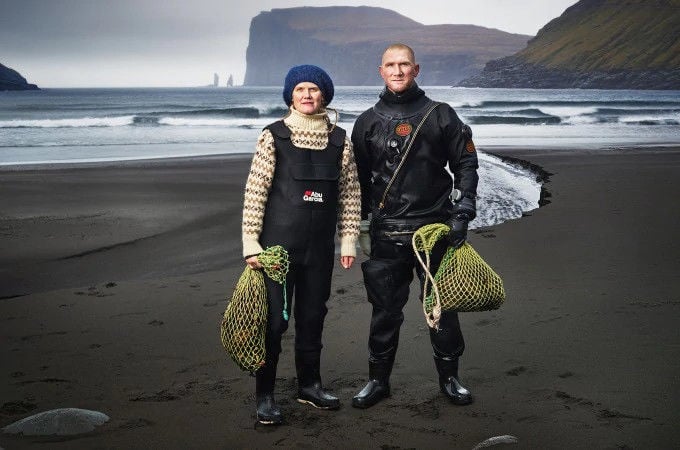 Agnes has worked with the KOKS team for a few years. "I've shown them you can change the colour of seaweed through heat and they have shown me that epiphytes – a seaweed that grows on another seaweed – can be turned into a really strong-tasting, crisp ingredient. Recently we discussed the possibility of making a seaweed beer. I've suggested the best species to use. Let's see what happens…
"A restaurant like KOKS has already had a big impact on Faroese people. It has made us realise what we have. Now we know that our fish is the best quality, we need to take care of it. The same goes for our seaweed."
Back at Hotel Føroyar, Áki is planning a light canapé menu to accompany the wine-tasting evening that Karin Visth – the islands' first sommelier – is hosting. He asks if everyone I met was helpful. In truth, they were extraordinarily so. All were eager to share stories of new opportunities.
"There is no place in the world like the Faroes," says Áki as he gestures at the panoramic view. "Here at KOKS we have the opportunity to support our new food culture. It makes sense to use local ingredients and traditional flavours in new ways, especially when they're so very good."